I spent last weekend switching rooms around in the attic, now the sewing stuff is in the bigger space, general crafting in the little room. The last thing needed for the desk was some sort of organizational tool to replace the various pots & cups of pens, scissors tape, etc.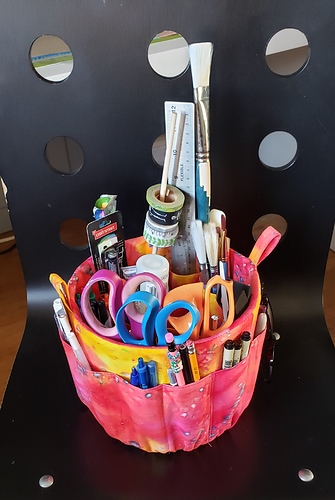 I found a straight sided basket at the thrift shop and sewed a cover with pockets on both the outside and inside as well as a divider in the middle.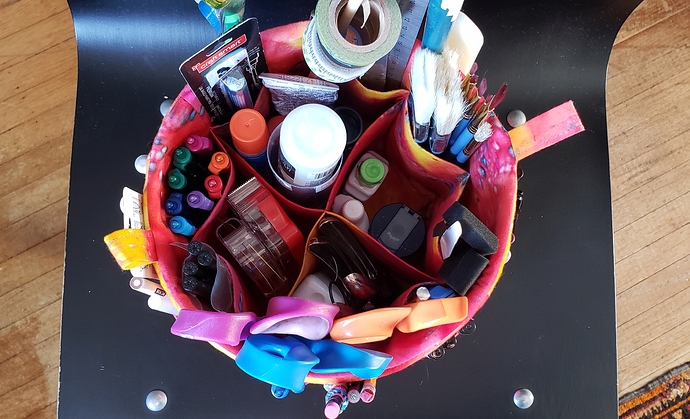 It holds allthethings! But so far it has not helped clean the desk entirely, might still need another project or two…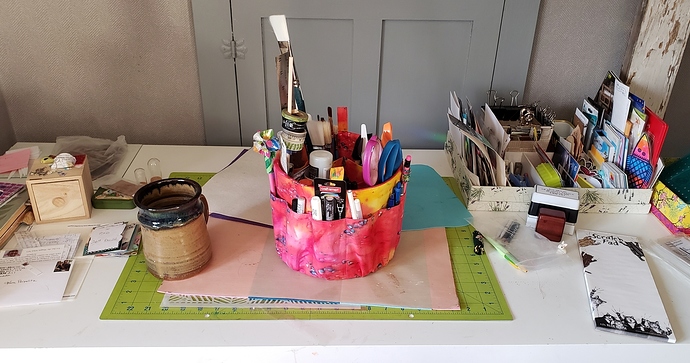 I'm thinking about it. Any suggestions?