With the same fabric used to cover this basket (because I have yards of the stuff!), I finally made myself the pincushion/thread catcher I've been wanting for years!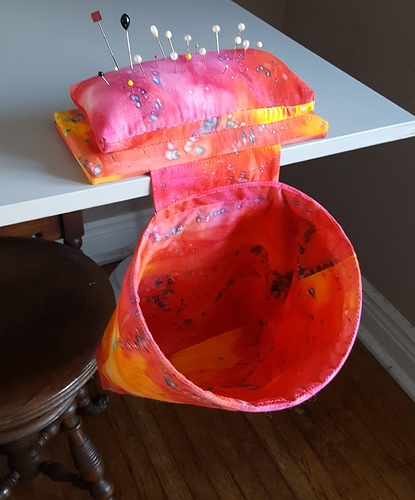 I'm quite pleased with how it turned out. As the weight, I used a very heavy rusty old piece of iron I bought from a friend's junk shop years ago, wrapped in duct tape to keep the fabric from staining.
I drafted the pattern as I went along and yes, I did ask my mister to drive to the grocery shop at 9:30 last night so I could find the perfect bucket of ice cream to cut up for the circle that keeps the basket part open

. This is life when you live with a midnight crafter, he is very accommodating

.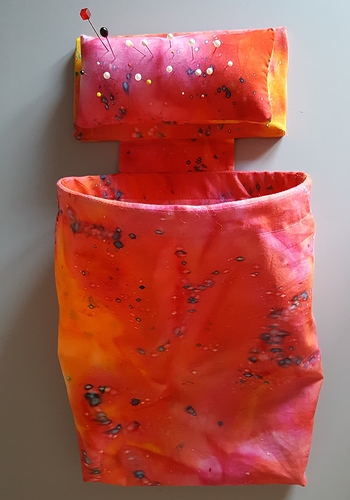 It fits perfectly in the little space between sewing table and wall. I am SO happy to have it because during the making of it I hadn't anywhere to put pins, threads and snips of fabric and I was thinking the entire time how I was looking so forward to finally having this done!