This week in quarantine baking, I made Nigella Lawson's Double Chocolate Cookies with Pumpkin Seeds (from At My Table), minus the pumpkin seeds. I also had to replace the bittersweet chocolate chips with a mixture of dark and semisweet.
I struggled to get the dough to come together like I thought it should . . .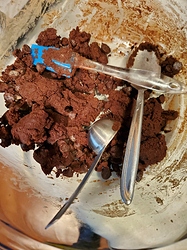 . . .but they're delicious and even came out looking like cookies. I'm excited to try these with the prescribed chocolate (and maybe some peanuts in place of the seeds?).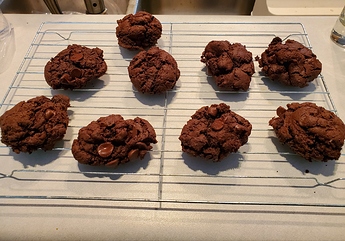 Thanks for drooling looking!