We've been running the dehydrator for days. The last produce I wanted to dry was fruit so we'd have some naturally sweet food if we can't get out to shop.
Here is banana, Cara-Cara orange, mango, mixed berries, & craisins.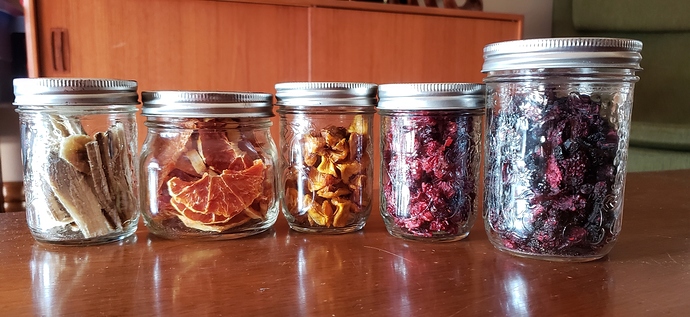 Here's the rest of the pile, tomato, carrot, corn, potato, squash.