Years ago I backed a tshirt quilt with fleece squares cut out of ugly pull overs from the thrift store. This giant blanket now lives on my teenmanboy's bed and is a great memory quilt to reminisce over.
Afterwards, there was a lot of fleece scrap that wasn't much good for anything on it's own so I started piecing it all together and was inspired to create these scrappy monsters.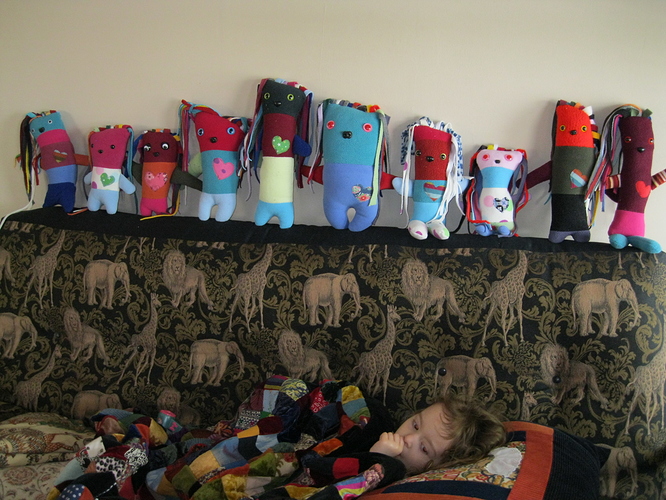 Even the scrappiest scraps were used for hair.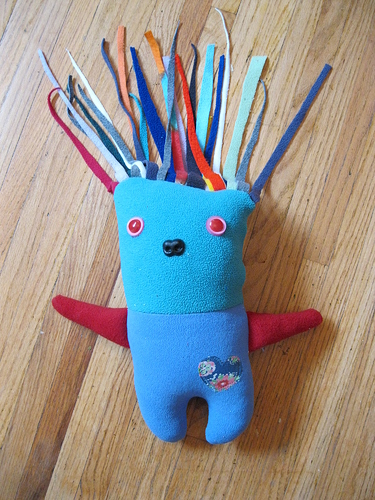 They each got a heart made from the tshirt scraps of the quilt.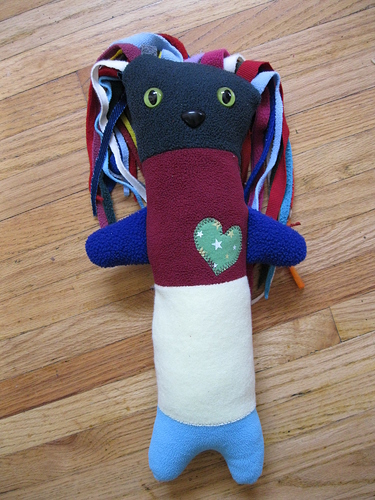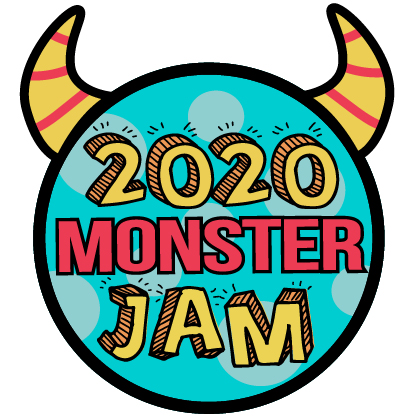 You can play along with Monsters too!