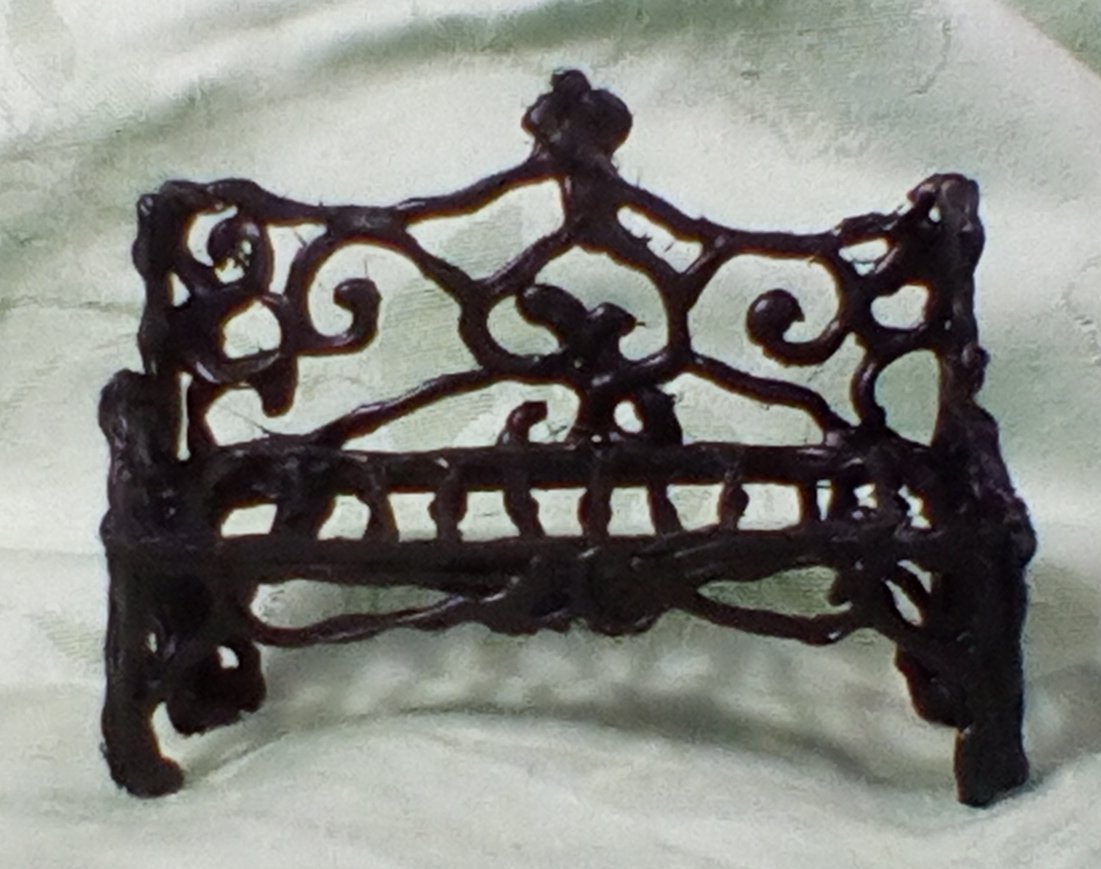 Aha! Hot glue is better for cast iron than for wrought iron. It's all a learning experience.
This is another piece for my Spanish mission style mini box. Bench is 3.5" wide, 1 :12 scale, and has skewer reinforcement.
And here's my first try in the background
I used leftover bits from rejected chandeliers from this project Mini hot glue wrought iron chandelier. I love it, but it's too big for my space. 5.5" long, 1 :12 scale.