I wanted a quick little project to help jump start my crafting for 2020. I found this cute little baby rattle pattern and figured it would do the trick.
I raided my stash for materials. I did not have the called for "rattle box" but oddly enough I do have an assortment of squeakers for stuffies so the kitty rattle became a kitty squeaker.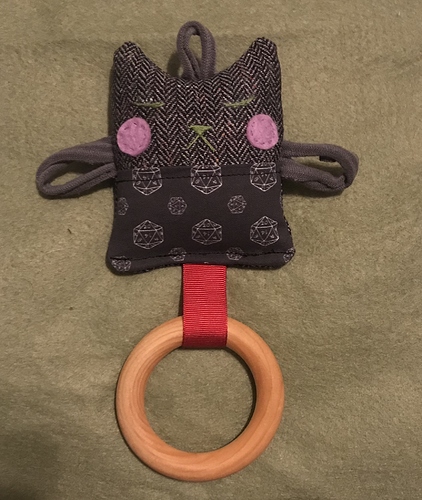 Close up of kitty's face and the D20 fabric. Ahem…my embroidery skills are not great.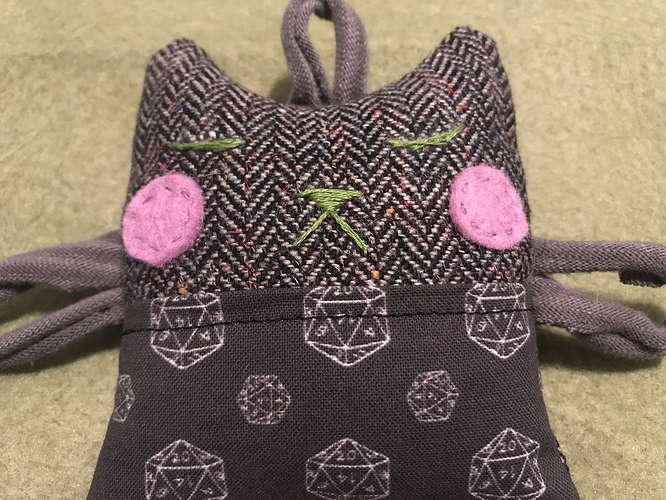 For size reference - I figure its a good size to be one of those toys that clip to the baby gym or something.