A lot of people joined the last official swaps at the other place when it looked like the end of all time. So many folks signed up for Little Good Things R-2 and a bunch of determined souls upped their ATC claims too. It was nothing short of a determined stick in the eye to whatever overlord thought they could nonchalantly pull the rug out from under us. Look what happened here! A lot of pulling together, behind the scenes work we'll never know about, and reaching out to each other to hold on tight! I loved seeing that. It helped keep the panicky sense of loss at bay and fixed our eyes firmly on the light.
For myself, I needed some craft therapy and I wanted to use Masterboards that were sent to me in swaps from so many crafters here. And I suddenly found myself with more names and addresses than ever before, woo hoo!
A few nights cutting, couple trips to the print shop, a lot of glue and double sided tape, and this big old batch of Trading Cards was born.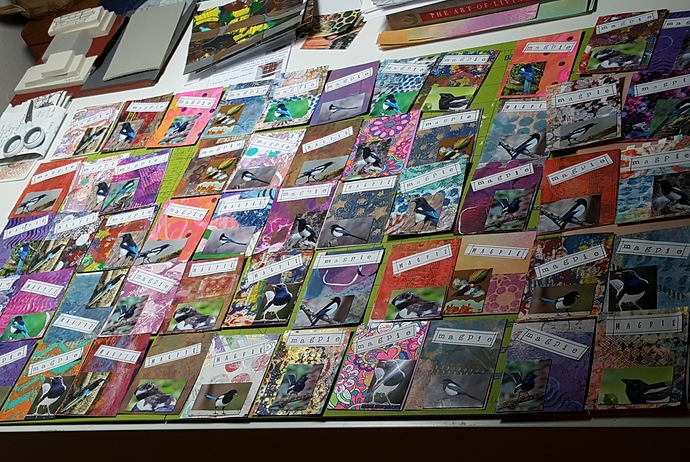 This is about a 1/3 of the total, I think I sent 80. I lost count after a while.