I haven't done any bookbinding in a while (and this hardly counts, since they're stapled) but I wanted to do something (belatedly…) for everyone in the Little Good Things swap and I'd been looking at little art zines elsewhere on the web, and so this is what I ended up with.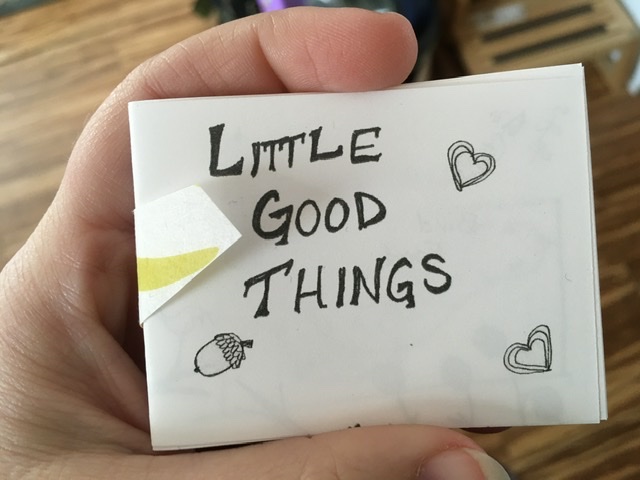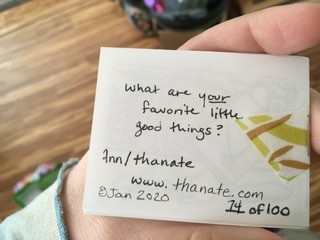 It's 1/16th of a standard sheet of paper, with 8 double-sided pages.
Because the LGT swap went over 50 people, I made it an edition of 100 so I'd have plenty to send and still have some left over for other things.
Pencil sketch, then traced & inked:

With leaves punched & glued on, ready to scan:

Scanned, printed double-sided (Do not trust the copy shop to line up both sides of your print job; half of these cut fine & half needed fudging.
) and then sliced into pages:

More slicing!

Collated, folded, stapling pretty paper scraps to the back:

…and numbering 100 editions with a ballpoint pen I borrowed from the library circ desk, since I forgot to bring any writing implements of my own:

Some details from the one I colored in for my daughter's valentine: (Half her favorite songs are from Frozen movies…)