These were my submissions for this week's ATC Blitz. I didn't really do an overall theme like a lot of participants do, but I did end up using a silver gel pen on all but the first one as a unifying element. (And I haven't ruled out going back into that one…) The backgrounds are all from a masterboard.
Here's the group shot, which I plan to get a better version of tomorrow with better daylight. Top row: Zodiac, Put a Bird on It; Middle: Fairy Tale, Relax, Sew Awesome; Bottom: Vices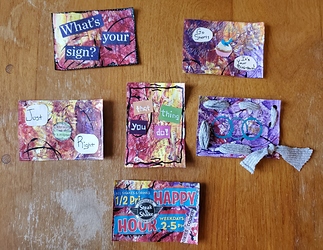 Relax: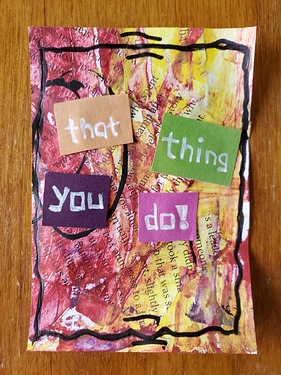 Vices: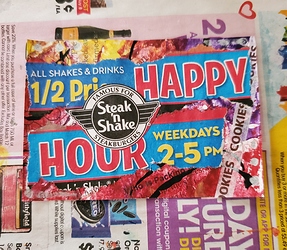 Zodiac: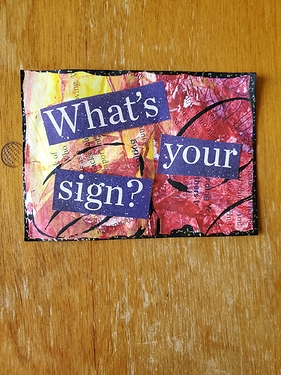 Put a Bird on It: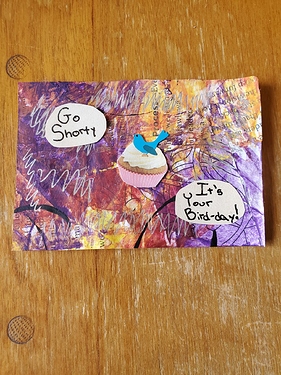 Sew Awesome (two ways):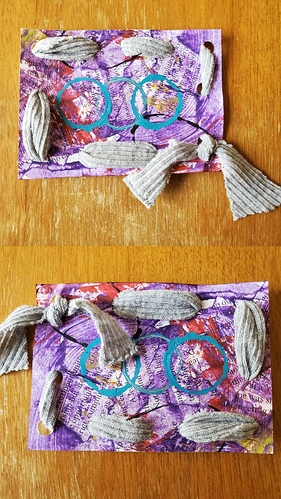 Fairy Tale: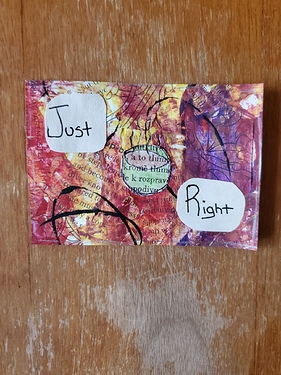 Thanks for looking!