I'm so pleased to share our first ever Paper & Vinyl Featured Member… @audity! Even though we're still in our first few months here, Audity has really contributed to our community by sharing a bunch of awesome projects!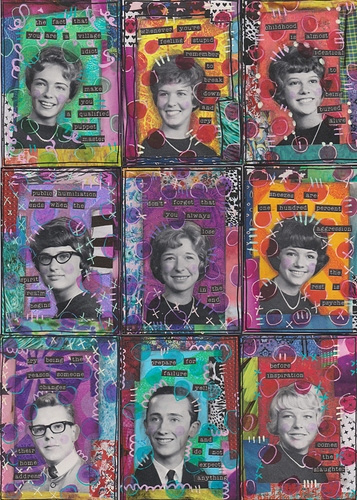 She's an ATC magician!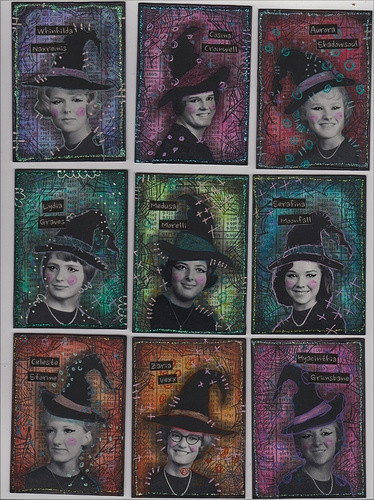 Or perhaps an ATC witch?
When did you start crafting?
I've always crafted. Both of my grandmas were crafters and I learned from them before I can even remember. One does a lot of pour mold ceramic painting, and the other grandma quilted and embroidered. I was also a very creative kid, loved to experiment, just ask either parent about the brown sugar ice cubes I made. I'll never live it down!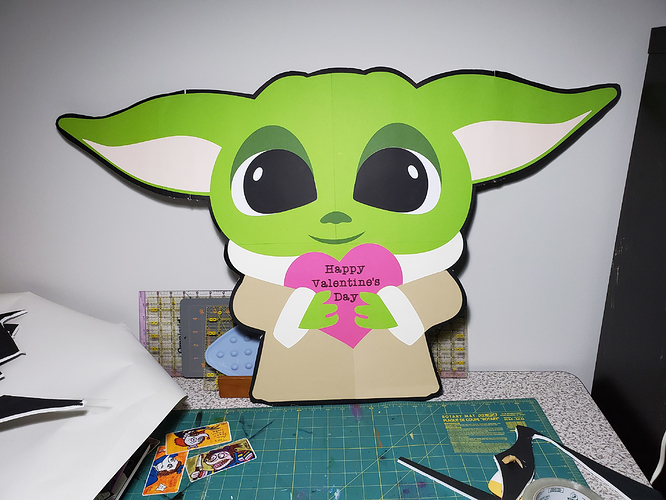 What is the first paper craft you remember making?
I had to do some digging to figure this out. I posted mostly sewing projects up until September of 2007 when i joined my first ATC swap. 'A Few of My (Un)Favorite Things' the swap was called, and my first comment was "I'm really excited, I wanted to get into ATC, and I made a few, but nothing too crazy!" I remember being in this swap but don't remember any of the atcs I made. So on to my next paper themed swap, and one I remember very well "Inchies Exchange rd 2" in January 2009. This swap was definitely when I started really paper crafting.
What is your current favorite type of paper craft to make?
ATM I just really love mixed media collage. Gelli printing is always fun. ATCs, altered art journal.
What or who inspires your paper crafts these days?
I thought about this question for a while and I hope this doesn't come off as conceited, but I am what inspires my crafts lately. Like, I didn't think I was capable of much, but this last year or so I've far exceeded the expectations I had. I believe in myself now.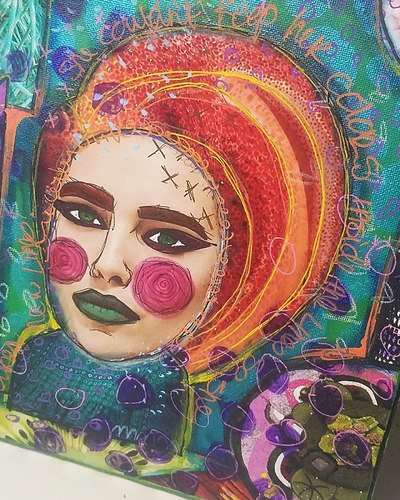 What is/are your favorite way(s) to learn new techniques?
YouTube for sure, I always have some videos playing in the background while I clean, craft, take care of my kiddo. I'm learning so many new techniques, about new craft supplies, and new ways to use supplies I already have. If I want to try something new I almost always try to copy something as closely as I can, so I can learn the techniques without worrying too much about being creative.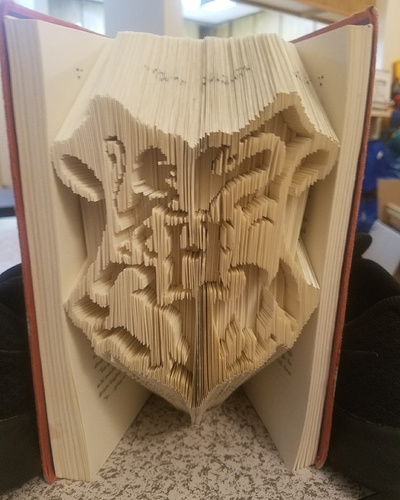 If ever faced with a lull in your creativity, how do you reinvigorate your creative mind?
This is a good a time as ever to talk about mental health. This is my experience and might not apply to any of you but for a long time, most of the last ten years or so I've struggled a lot with depression and anxiety. Even though crafting has been my main focus/hobby most of my life, I had months and months of crafters block. Some years I only made a handful of things. When my LO was born I decided enough was enough and finally talked to my doctor and got the help I needed. Being creative and having the drive to create has been soo much easier this last year.
Aside from that, keeping my work area and home tidy and being realistic about the things I want to make help a lot too. To twist the saying up a bit, "You can make anything, but not everything". Learning to not be a perfectionist.
If I do have crafting block I work on something that doesn't take a lot of creativity, like cutting out quilt blocks, book folding, cutting out atcs bases, etc. Just keep making stuff!
You're not just a paper crafter! What is your favorite other medium?
I've always loved sewing and when I was pregnant I learned how to really crochet. I really love all types of crafts and love combining them!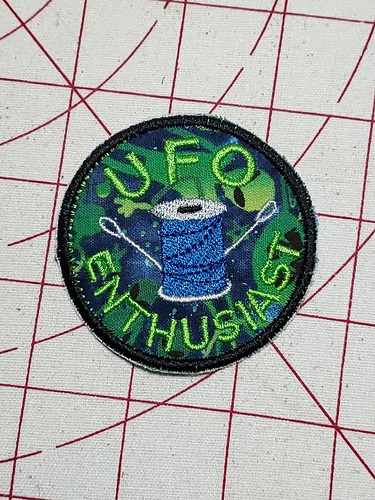 Is there a craft medium that vexes you?
Miniatures and Polymer Clay for sure. Anything that needs a delicate hand!
Is there a crafter or artist whose work always catches your attention?
I can't hype up artist 'ash_k.c' enough. Check her out on instagram, she makes amazing dolls, crafts and draws. She also has an AMAZING work ethic.
I'm also always impressed with all the amazing Lettucers! Our little corner of the internet has the most creative makers and I love how we hype each other up so much. This is such a special place!!
Thanks so much for taking the time to share a little bit about yourself, Audity!