In the Challenge Chain for Fun
I chose PURPLE and made my friend a large purple project bag. I used the Big Color Blocked Tote tutorial from SewCanShe.
It's her favourite colour and a project I've had in mind for several months so this challenge was perfect and got me going. She's also going through a very rough time in life and I hope this is a bit of a pick me up. I'm going to deliver it to her door tomorrow and then have a visit from her sidewalk.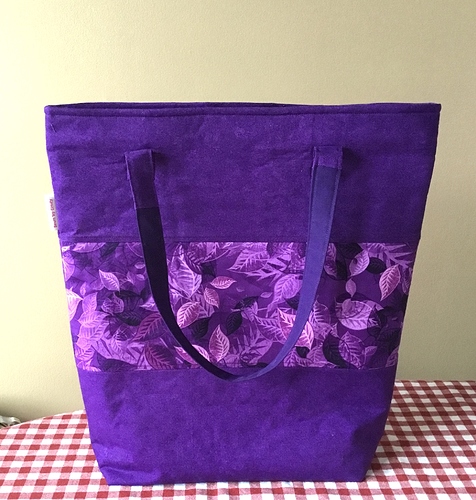 It has a recessed zipper … something I was afraid of until I found this tutorial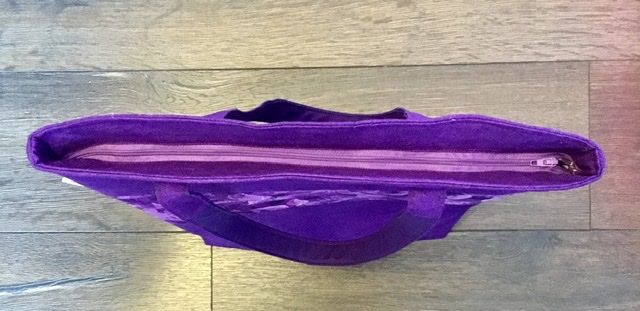 and the inside is purple too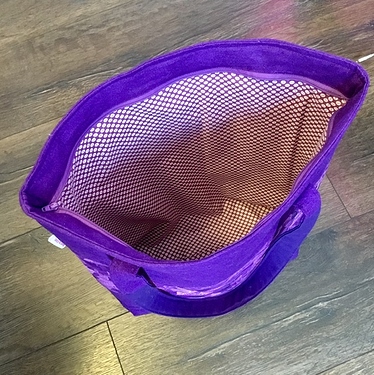 and I attached my tag for a fun touch