One thing I wanted to do was use up all the small bits of cotton yarn I have that rent enough for a complete project. So I made dish cloths with random yarns.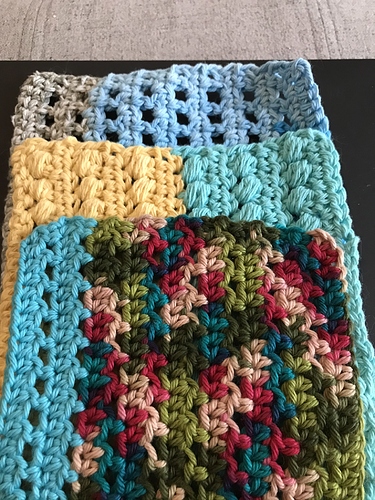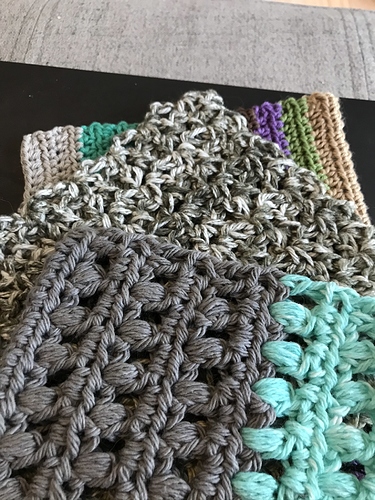 Since these aren't "pretty" I won't mind using them for really gross jobs like cat vomit and really greasy stuff.
I like doing dish cloths as they can be done fairly quick and I can try out different stitches.
This is called a bead stitch. I really liked it. A bit different than a puff stitch because you work around the post of a double crochet rather than work as a normal stitch.