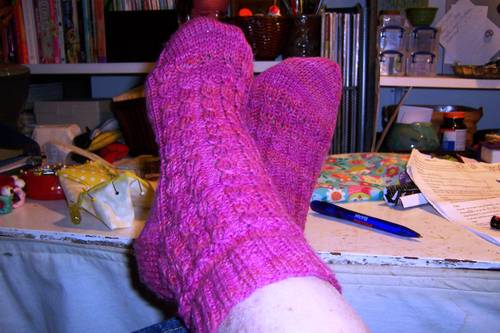 My favorite thing to knit is socks. I am drawn to the many kinds of yarn and techniques and after you master the basics, you can really use any kind of knit pattern for the legs part…cables, ribs, basketweave, vines, etc. There are literally hundreds of patterns.
But, you can also make the yarn do the work and even the most basic pattern creates beautiful socks.
Whether you are a master or wanting to learn, let's share the tips, techniques, ideas, and finished socks with each other.
Sockalong with me…
Please link any patterns that you use…I will make a list of them in this post as future reference!