I used an svg file from svgcuts to make a half dozen gift bags utilizing some pretty xmas cards we got this year as well as 18 pcs of stash cardstock. WOO!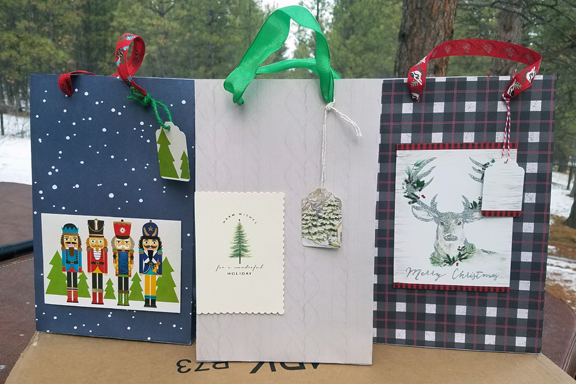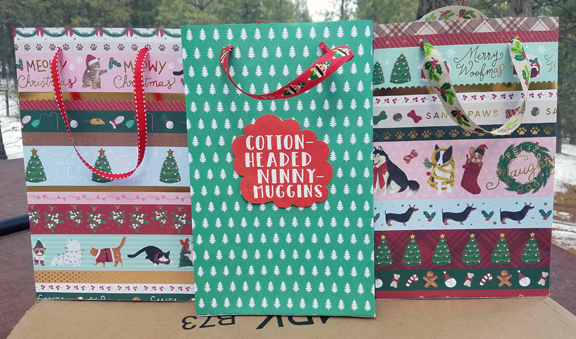 For the last many years I will use our holiday cards to make gfit tags, so 4 of the 6 are made using those, and the two and the stripe-y critter bags are from the paper pads that the critter paper came from.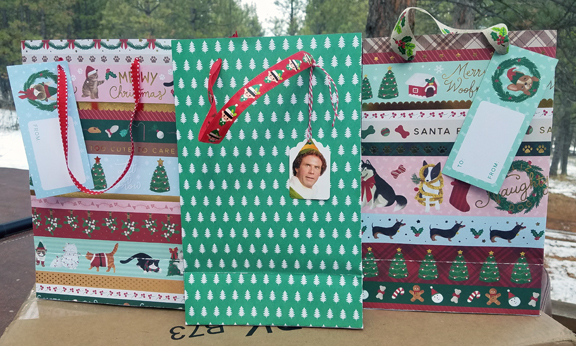 And this illustrates how the scoring done by the file and Cricut machine allow them tobe collapsed for easier storage. Hopefully, I'll get 'em used up next year!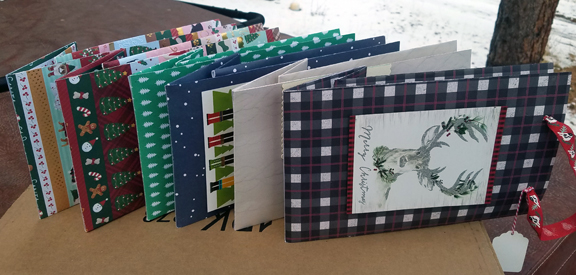 All the ribbon is from stash, too!