I recently cleaned out my craft room (what a chore!) and found the tiniest of jeweler's tins. I thought it would be fun to make a teeny circus shrine out of it. I ended up using only the lid, as the tin itself was so fat. I glued the background paper and the images to the rim of the lid. Here it is, next to a penny for scale.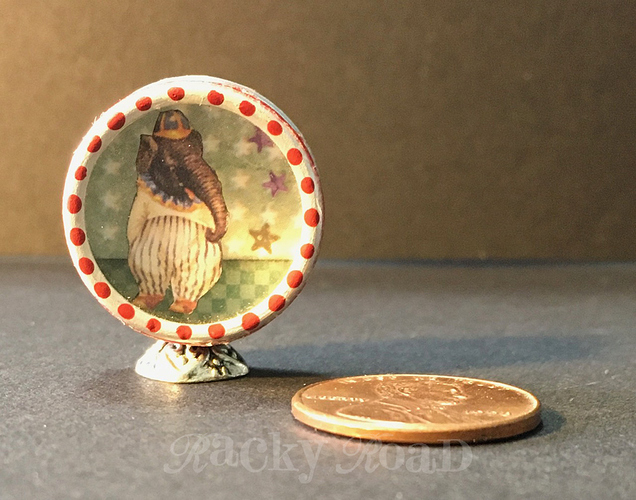 After I took that photo, I added some light blue dots on top of the red dots, but I couldn't get that photo to look quite as good. The first photo is a way better indication of the light and the colors.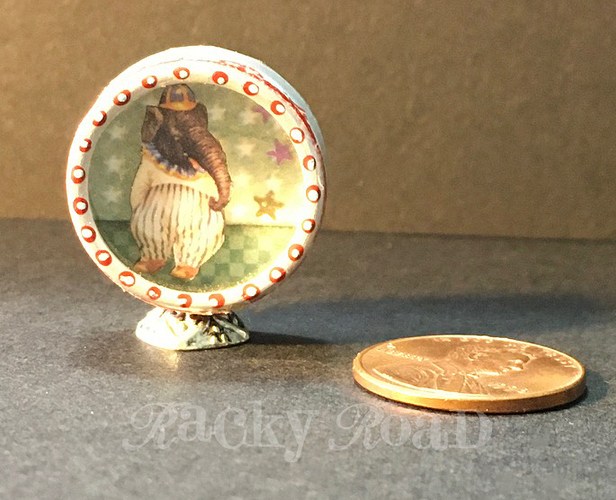 This shrine is so tiny that I'm afraid it would be easy to lose! I'm thinking it needs to be a part of a bigger project…
EDIT: Surprise, it IS part of a bigger project!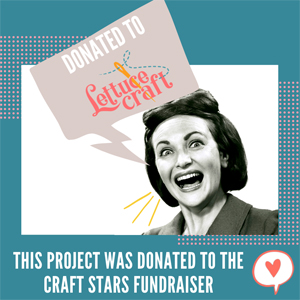 LETTUCE CRAFT NOTE: This project was crafted and donated to the Craft Stars Fundraiser ! It is available via online auction until Saturday, February 8. For more information, please visit the auction listing .