My Minions (DS1 and DS2) are having their birthdays in the coming weeks, and, although we have plenty of bags, they didn't have their own personal luggage. I scoured the interwebs for the "perfect bag" pattern and came across this one that I loved everything about. (DS1 is getting a Pokemon bag, will post when done.)
My DS2 loves Minions, so I hunted down some Minions fabric. There had to be a joke in there somewhere - the lining is banana fabric. I mean, really, what else would you expect to find in a Minion's bag but bananas?
The pattern called for a special king of batting, but I didn't really want to spend that much on this project, and the fabric was already a splurge. I had some (okay, a lot of) very stiff interfacing on hand and I paired it with regular cotton batting. That gave the quilted body of the bag the thickness and sturdiness I was hoping for.
Front:

Back:

Side: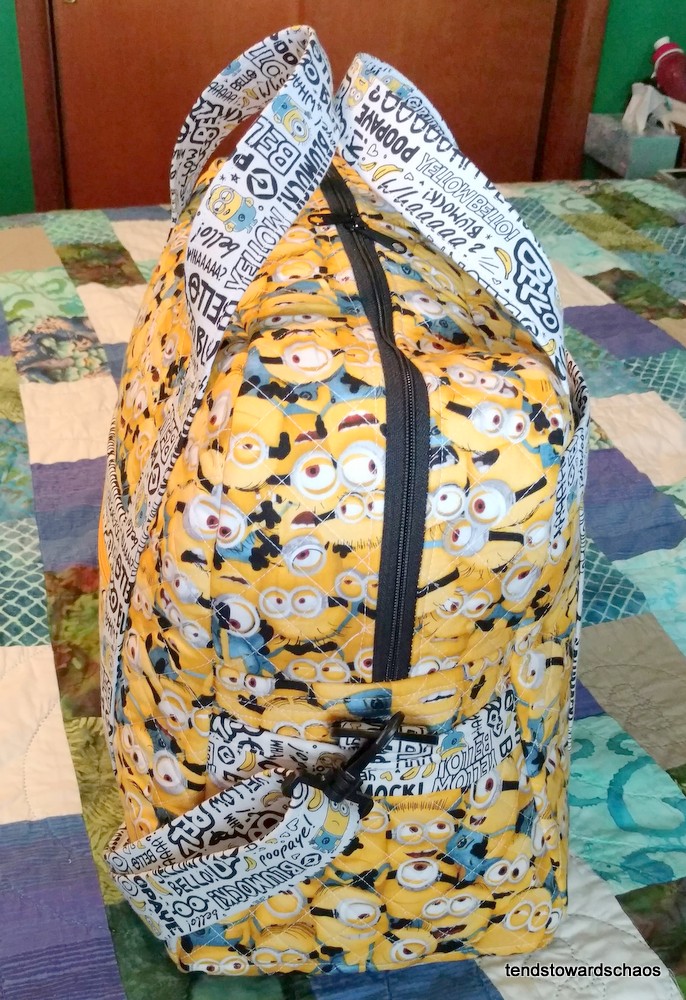 Inside: