As many of you might recall, in June 2016 I created the first of a handful of "moth guy" sculptures for a C-ster Strange Doll Swap with nodsukas. She had moths and mushrooms on her theme list - both items that I too adore. This was the swap the pushed my boundaries more than any other and the craft project that I'm most proud of for how much it got me to experiment and be creative.
Reintroducing, Rusty the Moth Guy - His body is all needle-felted on a wire armature. His wings are felted, upcycled sweaters and cotton that has been dyed with rust and coffee. He's growing mushrooms on his back which are made of polymer clay. And his shiny, dimensional eyes are flat-backed, faceted beads set in polymer clay.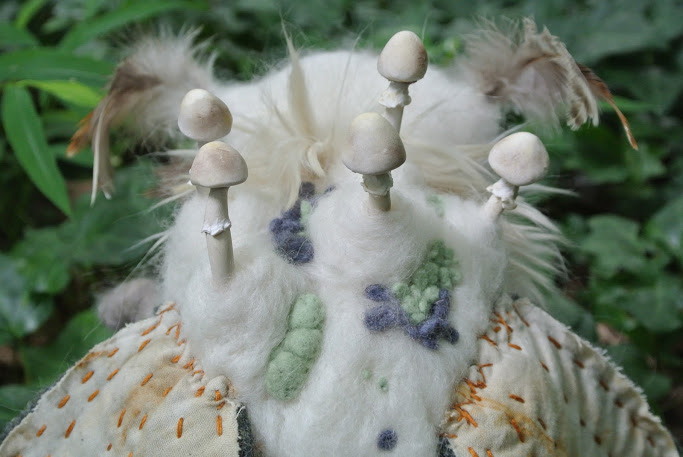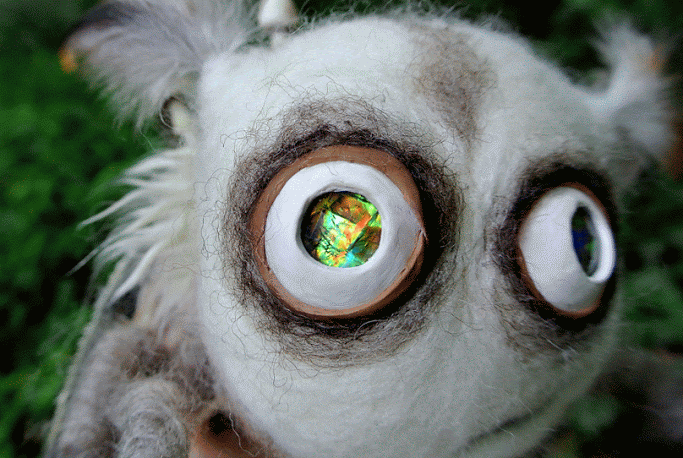 Next up, this whee guy was a mini-moth guy I made for the weekend Trick or Treat swap in October 2017 for @Whistley . I have dubbed him Spooky the Moth Kid! He was made with the same techniques but on a smaller, simpler scale.
This lesser known fellow was also made in October 2017 but never named. He was a gift for @StudioANF and is inspired by Tarot cards (three of swords). Same techniques again. His body shape was more reminiscent of Rusty's, and the last of the hunched over designs for a while.
And finally, we are at my latest in the moth family - Mushy the Mothman. All of the designs up until this point were not inspired by the Cryptid Mothman. Mushy was created for an Art Doll Swap in May 2019 for The Raging Sloth (let me know if you know her knew username, please!). She actually had more mothman specific inspirations from her questionnaire, and I was itching to expand the family! All of the same techniques again but with an added bag made of prefelt material that I embroidered with a whee mushroom, and he has wet felted, batty wings like his inspiration the real Mothman. He likes taking long walks through the forest to gather mushrooms. In fact, he's spent so much time among them, that he too has started growing fungus.
His tote was also filled with felted/felt mushrooms: