Ever since I first created the long ago Rusty the Moth Guy, I've been encouraged and inspired to bring to life more and more of his family, like his Bitty Moth Babby family.
Our latest discovery in the Moth family is this Itty Bittiest Micro Moth Guy! He stands mischievously at 1.75" tall! He was inspired by a lot for all things tiny and for all the love I've been showered with in our LC community

His whee little body is a wool wrapped pipe cleaner. His bitty little eyes are iridescent black beads, slightly bigger than seed beads. His antenna are tufts of embroidery floss. And the most beautiful wings, are hand dyed fabric that I bought in the Garage Sale Fundraiser and was created by @Abbeeroad!
It took a couple tries to get his body and armature right, so he was the second attempt. Here's some progress shots that I hope inspire you to make some tiny things come to life too!
Body 1 and Body 2 prior too felting:

Picking of fabrics for wings (All dyed by @Abbeeroad):

Testing thickness and positioning of wings before tacking down: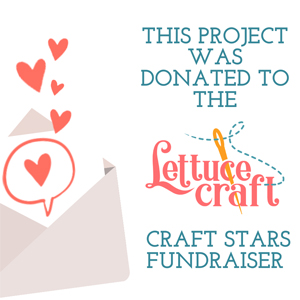 LETTUCE CRAFT NOTE: This project was crafted and donated to the Craft Stars Fundraiser! It is available via online auction until Saturday, February 8. For more information, please visit the auction listing.