Thank you for ALL of the support you have shown my personal family and our new home here at Lettuce Craft. We can send all of the messages, thank you notes, and hugs in the world, but I don't think you will ever be able to truly understand the depth of what you have done for so many people.
Thank you.
Stealing the words from our beautiful and talented, @MistressJennie. I promise I don't usually speak of myself in third person…

---
---






Announcing the Grand Finale of our Garage Sale Fundraiser!






We have two very special items in the eBay store, and each of them are being run as an auction for the next 7 days!
First up is the itty bitty Sewing Box created by our own @sweets4ever! Every detail is just phenomenal. I'm so in love with the Danish cookies tin!
You can view the auction here.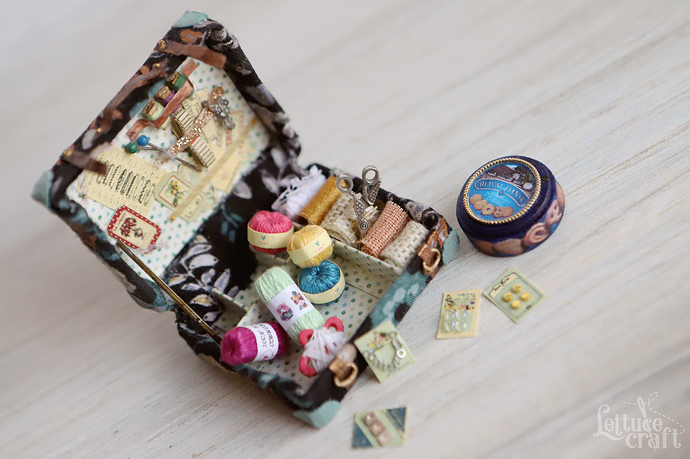 And our pièce de résistance, an amazing Lettuce Craft Curio Cabinet, with pieces crafted by all of our Mod Squad, led by the amazing @MissingWillow! It contains pieces by @kittykill, @racky, @pottermouth, @PerfectlyBohemian, @loves2experiment, and @MistressJennie.
You can view the auction listing here.