I started this 3 ft by 3 ft canvas in late 2018, over a few months I put at least 8 different layers (acrylic paint, inks) on plus random marks and even a bit of collage. Then it hung on my studio wall for the last 6 months while I got distracted with a million other things, none of which involved paint


While cleaning and making a lovely new meditation corner in the studio, I got reinspired and busted out the paint. A week later and I think this one is finally done! After a little gilding of course.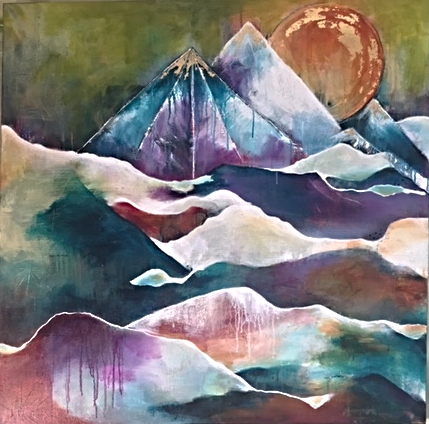 this is what I started with: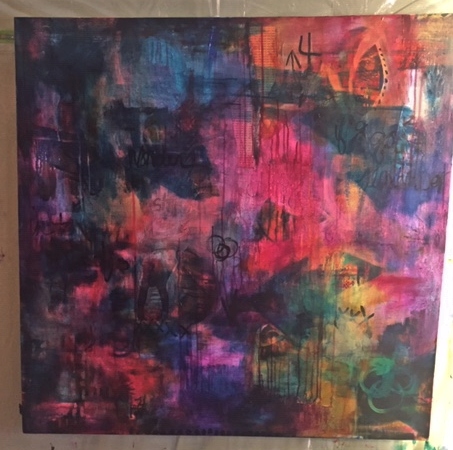 I'm hoping this will bode well for my pile of unfinished works, here's to the making mojo in 2020!