Those majestic maidens of the horizon, mountains, have inspired art and adventure for ages and Lettuce Craft is no exception. Check out this inspiring round up of marvelous mountain crafts, then go seek your own mountain adventure!
Moon and Mountains Tiny Cups
by Mountains and Clouds
Rainbow Mountains in Peru…Painted with Yarn
by marionberries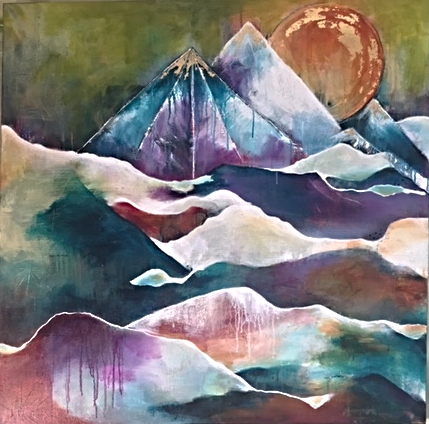 Big Mountains Acrylic Painting by alteredmommy
Mount Fuji in Thread
by AIMR
Little Die Cut Snowglobe Xmas Cards
by TheMistressT
"Bake It and Fake It" Island Cake
by Redheadedblonde
Stitchcraft Anatomy Projects
by Rootcraft
Landscapes are fun!
by toadiscrafty
Landscape Embroidery
by geekgirl
Large Lakeside Mountain Mixed Media
by FrizzyTyger