While creating a tiny inchie masterboard for my mini bookmark, I went ahead and made a couple of other inchies in the same style. (I had a big existential think about whether I could call these masterboards if I made them with no intention of cutting down for other projects, so I'm filing them under "inchie.")
The pink and black one is just paint and book text. The mostly pink one also has some drinking straw wrapper.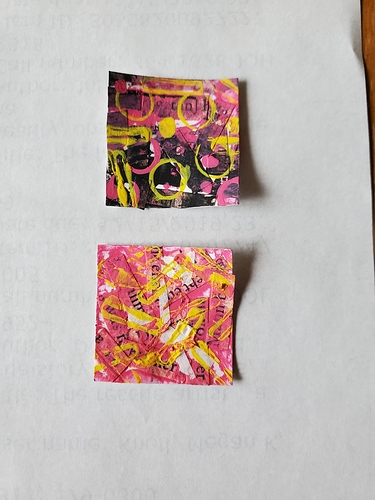 These were my first-ever inchies, and I have even more respect now for people who manage to actually draw, etc., on that small a scale.
Thanks for looking!