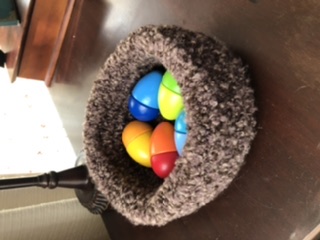 I had some nylon rope my stash and had inherited an orphaned skein of brown bouclé yarn. If i'm honest i dont love crocheting with this yarn type because it is so hard to see the stitches, but for this project it worked perfectly- a basket for my one year-old's musical eggs.
The basket is double sided for stability (i crocheted it until i ran out of the rope and then folded it down to make it 4" tall by 8" wide ish)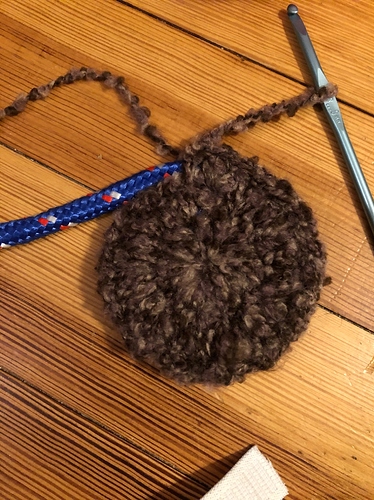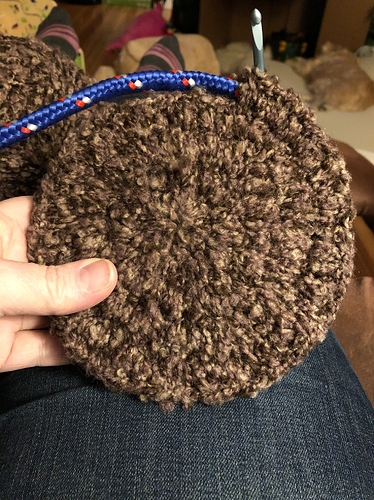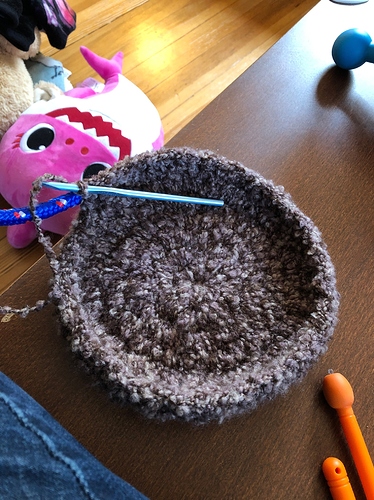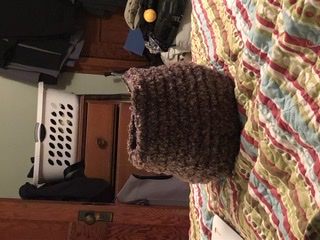 It came out just as i pictured it!
Thanks for looking!