Even though I already made myself a mushroom jar pincushion I wanted another so there would always be one within reach on all the surfaces I craft upon. I made this one but my daughter wanted it before I ever even got to use it once. So I put together one more cute little mushroom topped jar that I hopefully get to keep myself, lol.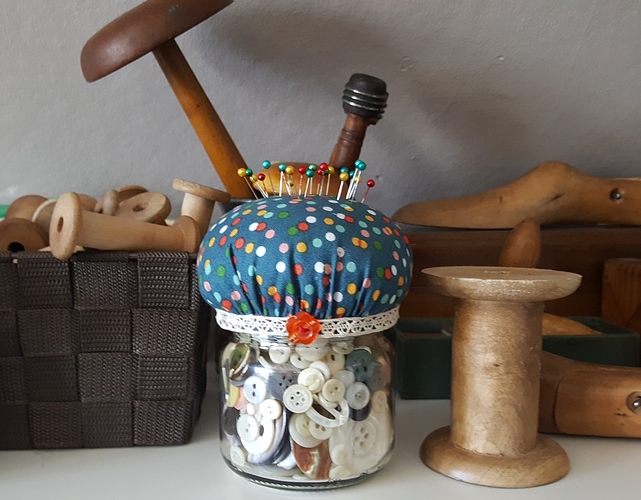 I filled it with my antique shell button collection which is so nice to have visible instead of tucked away.
Look how cute they are together!