I don't think I've ever made a miniature anything. I mean, my last two projects were a door and a WALL.

Alas, my beloved friends have been encouraging forcing me to go outside my comfort zone lately.

I'm told that's where the magic happens. I'm not certain I believe them yet, but I'm willing to give it a shot.

First, I made three balls of yarn. I used pony beads and just wrapped embroidery thread through them over & over until they started to resemble yarn. Then I made itty bitty labels.

That wasn't too painful, so I continued on my miniature journey…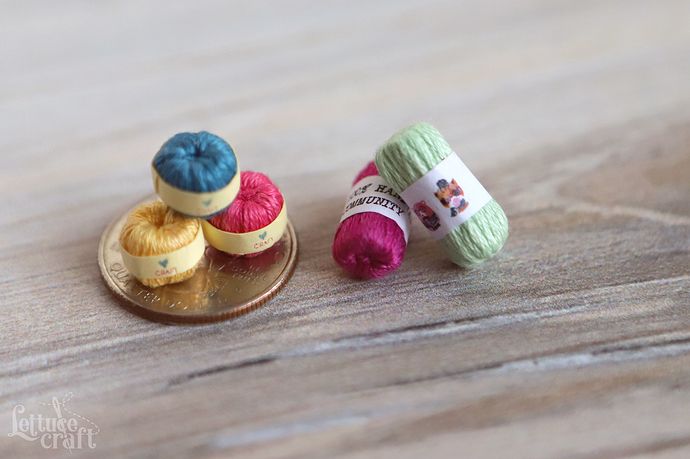 Next, I have a whirl at making some skeins of yarn. They were even easier! I cut a couple chunks of paper straws and wrapped embroidery thread through them - very similar to the balls of yarn. Again, with the tiny labels, of course.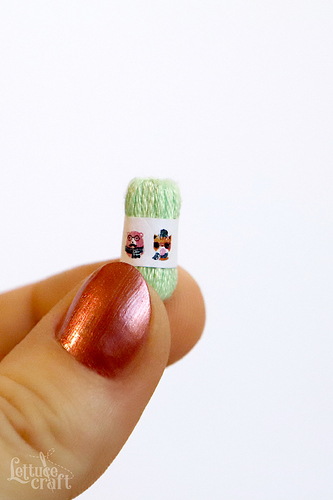 And lastly, what sewing kit would be complete without a good ole cookie tin?

My grandma always had one full of sewing notions and childhood disappointment. It brings me so much joy to think of it now.
To make the tin, I used a few really special, dark blue buttons I've been holding onto for yearsss. I stacked them together with super glue, and topped them with a gold button that had raised gold trim just like the butter cookie tin! It was meant to be.

I covered the outer edge of the gold button with blue paint to match the rest of the "tin." Then I printed itty bitty labels and attached them with Mod Podge.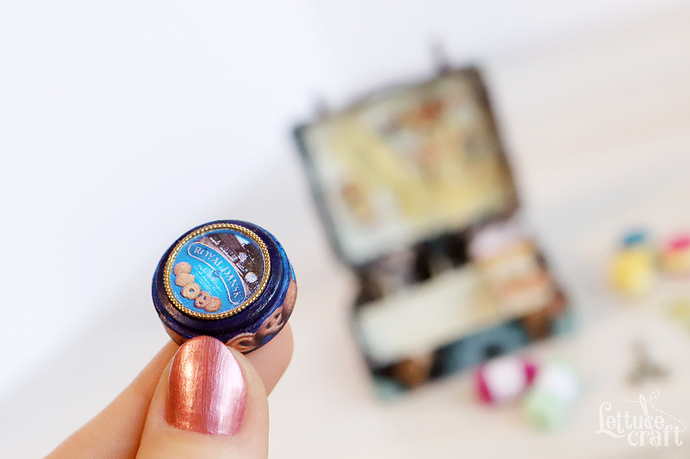 I've had those seemingly-silly buttons since 1999 when my Grandma passed away. My family let me inherit ALL of her spectacular craft supplies.

And, man, was her craft room a glorious place – just chock-full of buttons and glitters and trinkets! I always wanted to live in it.

I never had the perfect project for those buttons.
Until now.

---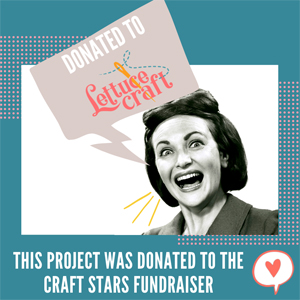 LETTUCE CRAFT NOTE: This project was crafted and donated to the Craft Stars Fundraiser ! It is available via online auction until Saturday, February 8. For more information, please visit the auction listing.