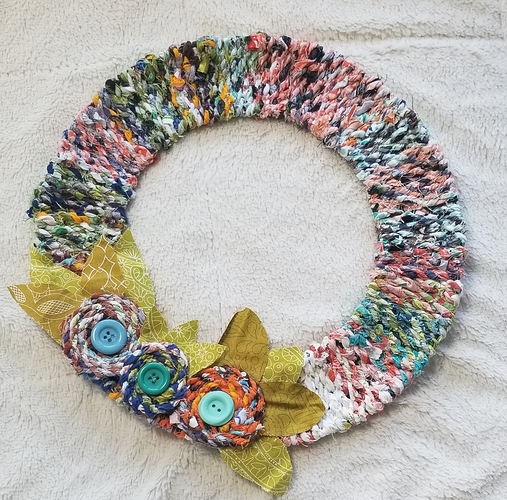 I decided to jump in on
@AIMR
's
"Use Those Fabric Scraps"
craftalong.
I had recently become excited about making fabric rope and made a couple other projects (I'll post those later) and then tried to decide what else I could make. Then I came across this twine wreath and I knew that's what I wanted to use my rope for!
My wreath seemed blank without embellishments. I still have fabric rope left over, so I decided to make fabric scrap flowers to add.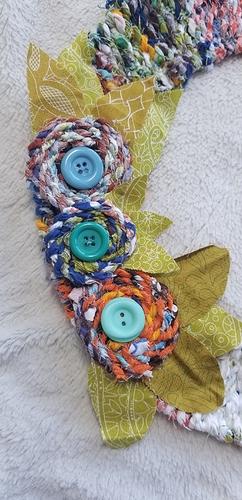 What I learned when making this wreath is: keep the fabric rope length small and add to it as you weave. I ended up having to cut my rope several times because trying to weave approximately 5 feet of rope did not sound like a good idea. Also, the more rope you have, the easier it will become loose and you lose scraps. No good.
I really enjoyed this project. The only cost to me was a 40% off wreath form from JoAnn's.
Thanks for looking.